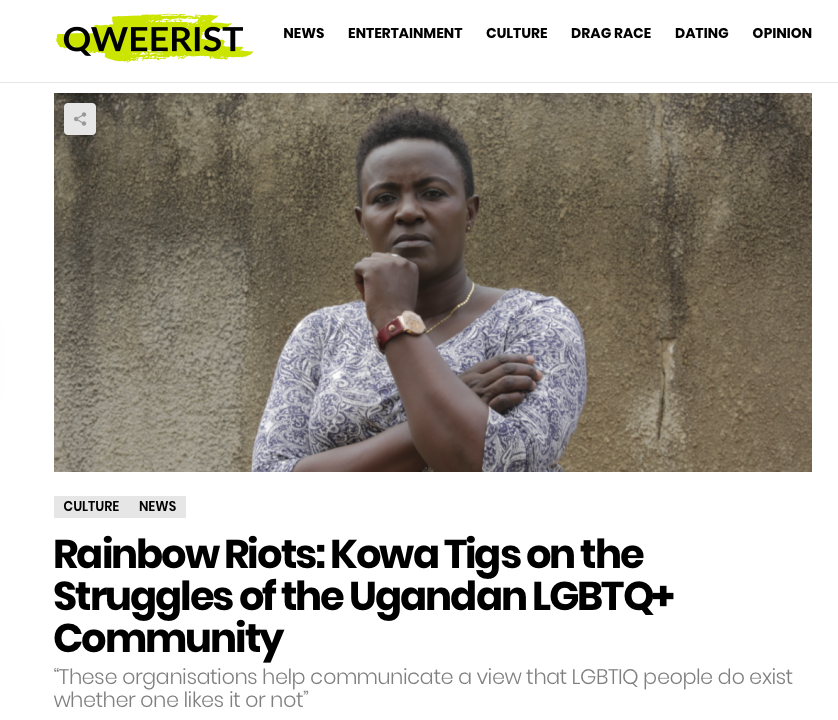 12 Oct

Interview 2 in Qweerist!

"To be honest, growing up was easy for me. In my small village where I grew up, everyone knew me as a tomboy – a girl who liked to play boy games and a girl that was carefree. But when I grew up, that's when I started getting issues."

QWEERIST are doing a series of three interviews with us in Rainbow Riots and our plans to open Uganda's first LGBT community centre. The first one was with our founder Petter Wallenberg and now the second one is out, the interview with our Ugandan member Kowa Tigs here:

There is till time to help us create the LGBT centre by donating here. Every donation is welcome!