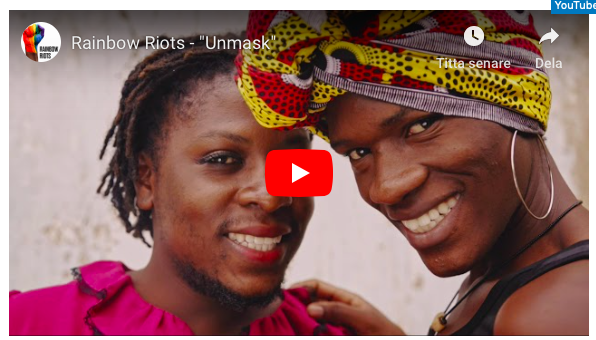 13 Feb

New track + music video!
"We are different, but love is love and it is no different."
Those words mean a lot when they come from someone living in fear of their life just for being who they are.
Check out this new music video, directed by our founder Petter Wallenberg, starring our collaborators in the Ugandan LGBT community. It's called "Unmask" and is based on a musical collaboration between Wallenberg and Ugandan poet Duncan Free Speech, out now on Spotify and all major digital platforms.
This is the final single release from our album "Rainbow Riots", written and produced by Petter Wallenberg, featuring queer voices from some of the world's most dangerous places for LGBT people.
All proceeds go towards the community centre me we are launching in Kampala, Uganda.