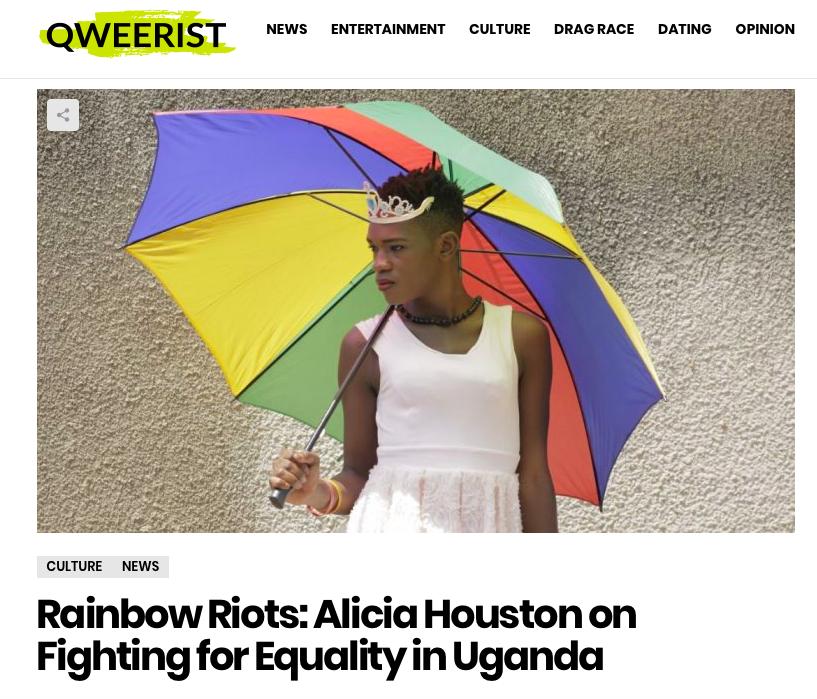 15 Oct

Qweerist interview!

"To me, equality means being equal regardless of race, sex and gender. I believe the only way equality can be achieved in Africa is for people to not be judgmental and not treat others any less because of their sexuality and gender identity."

QWEERIST have done a special series of interviews with us in Rainbow Riots abut our plans to open Uganda's first LGBT community centre. First they spoke to our founder Petter Wallenberg and member Kowa Tigs, and now the interview with our member Alicia Houston is out.

Read here:

There is still time to help us create the LGBT centre by donating. Donate here: Every donation is welcome!