02 Aug

Buy art in support of LGBT in Uganda!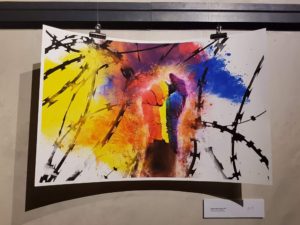 From top left: Art pieces # 1, 2,3 & 4
Support LGBT people in Uganda by buying art!
The exclusive limited edition Rainbow Riots art exhibition is up! All the art is created by us in collaboration with the LGBT community in Uganda.
You can be the owner of one or more of these original art pieces – and at the same time support the LGBT people of Uganda. You can start bidding on the art pieces now!
All the proceeds from the sales go to Rainbow Riots opening a LGBT safe house in Uganda.
The auction closes at 21:00 on Friday.
Bidding starts now!
Simply email your price for one or more of the 4 art pieces marked with an individual number. Place your bids at:
ida@krogbolaget.se