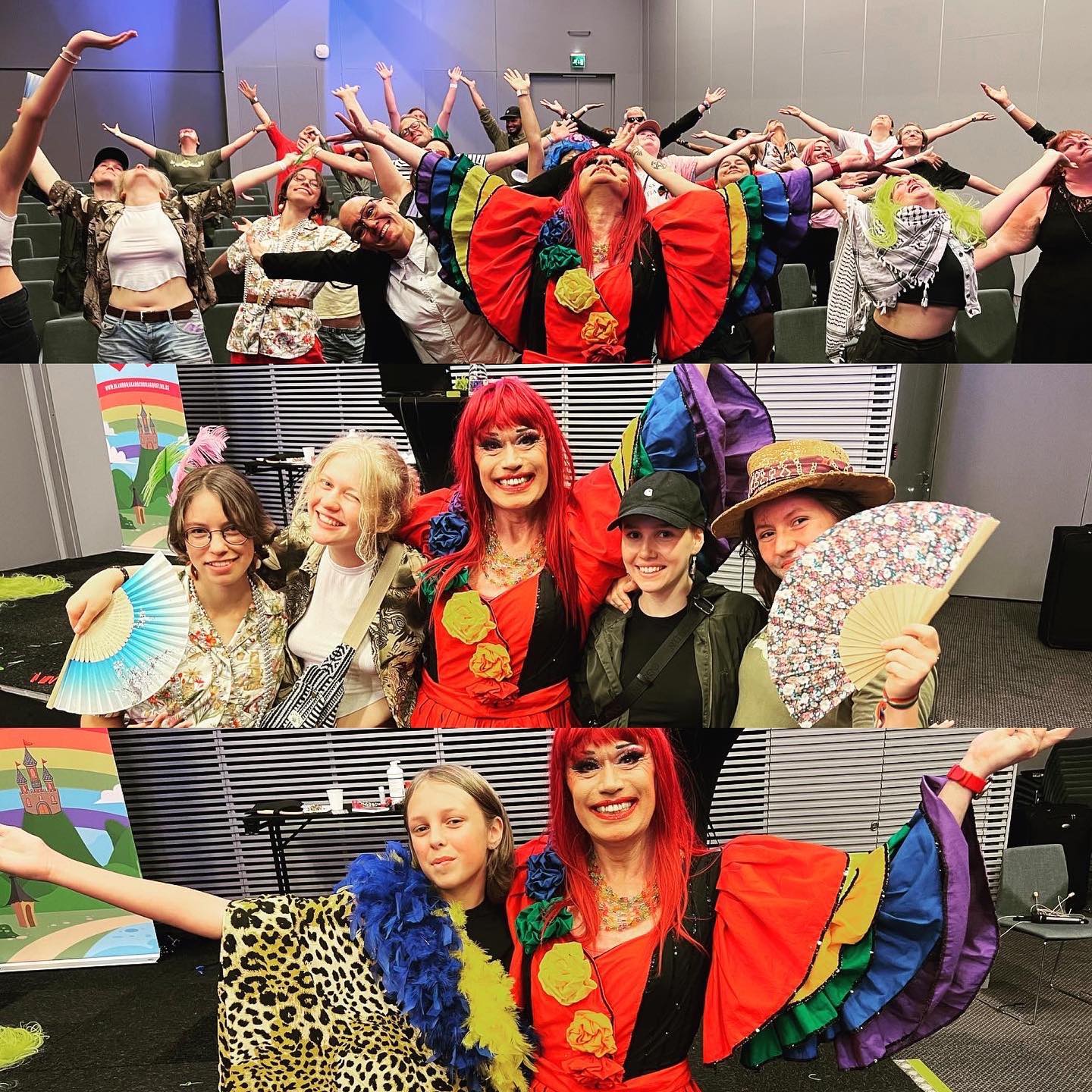 08 Sep

LGBT youth programme!

Rainbow Riots are proud to present our new LGBT youth programme "New Rainbows" with community activities for LGBT+ teens and young adults all over the world!

During Stockholm Pride this summer we teamed up with our partners, famous Swedish drag theatre company Bland drakar och dragqueens and organised drag inspired performing arts workshops, resulting in a big, sparkly community drag show!