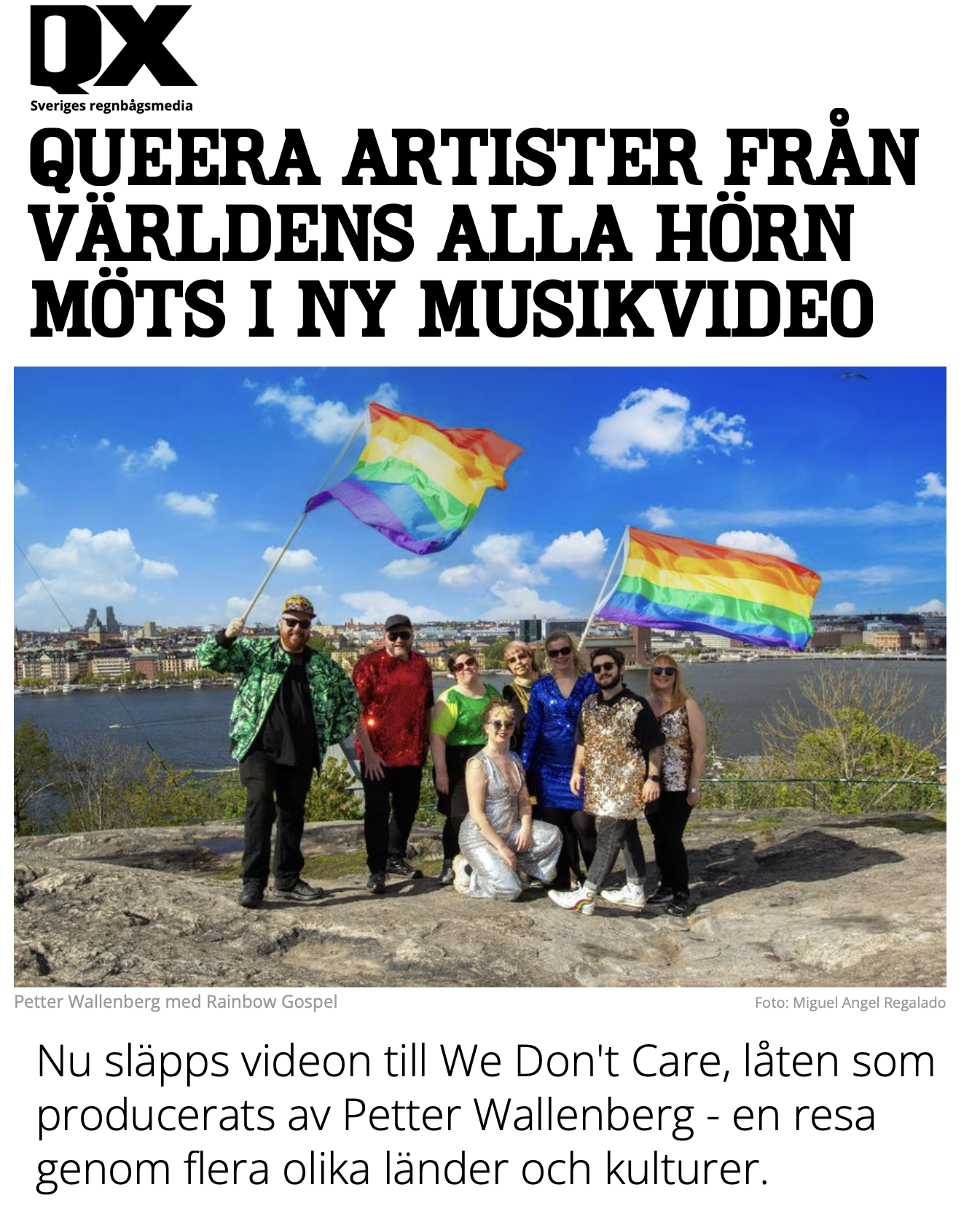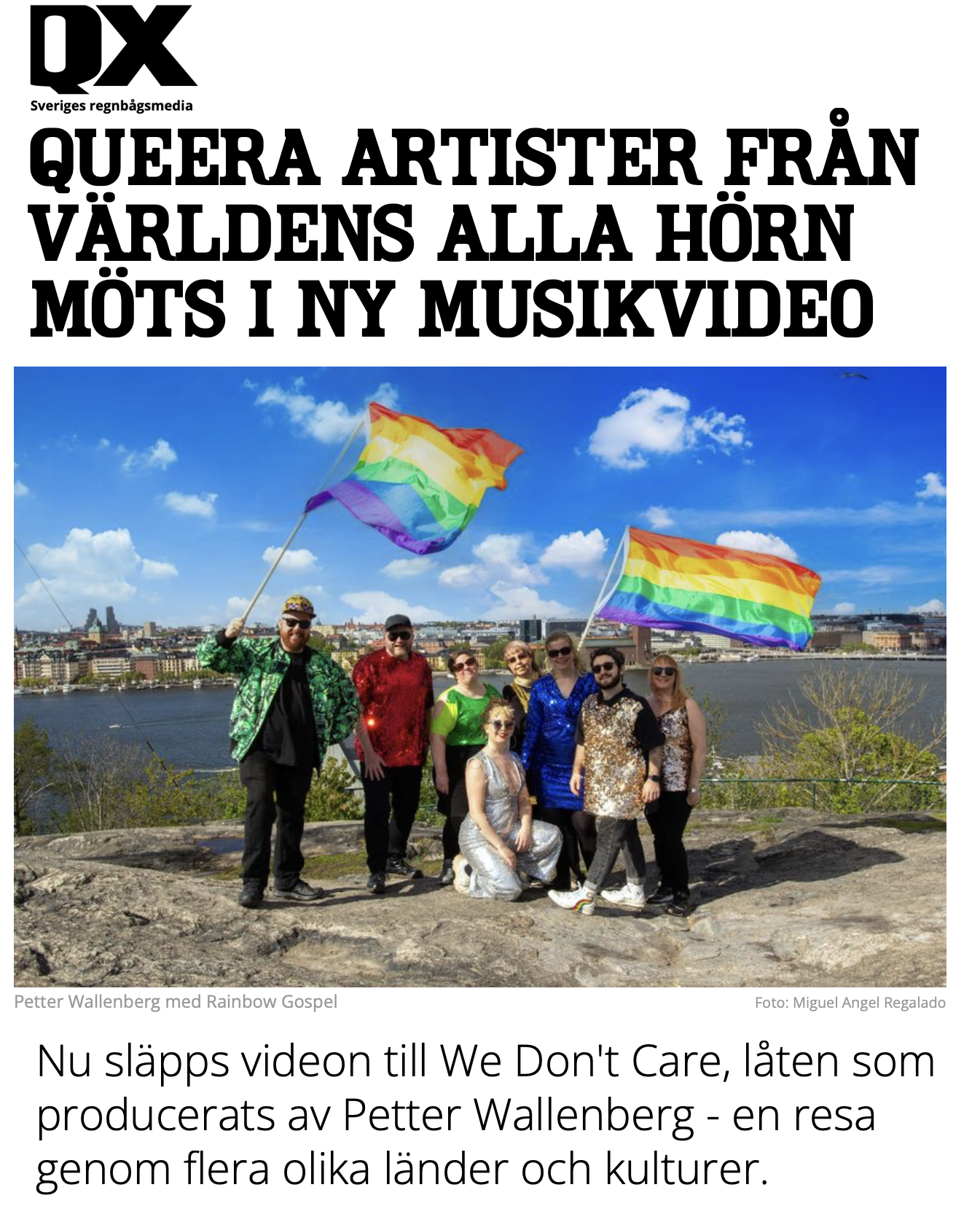 06 Aug

Our music video in Sweden's biggest LGBT mag!

Sweden's biggest LGBT magazine QX wrote about our new music video which is filmed in Sweden, Uganda, India, Jamaica and USA – all in the same song and video! 

Pictured is a the scene that was filmed in Sweden. It shows the song's composer and the video's director, Swedish artist Petter Wallenberg, and Sweden's first LGBT gospel choir Rainbow Gospel, in front of Stockholm city hall. 

Today is Stockholm Pride Parade so we wish you all a very happy Pride! 
View the music video here: