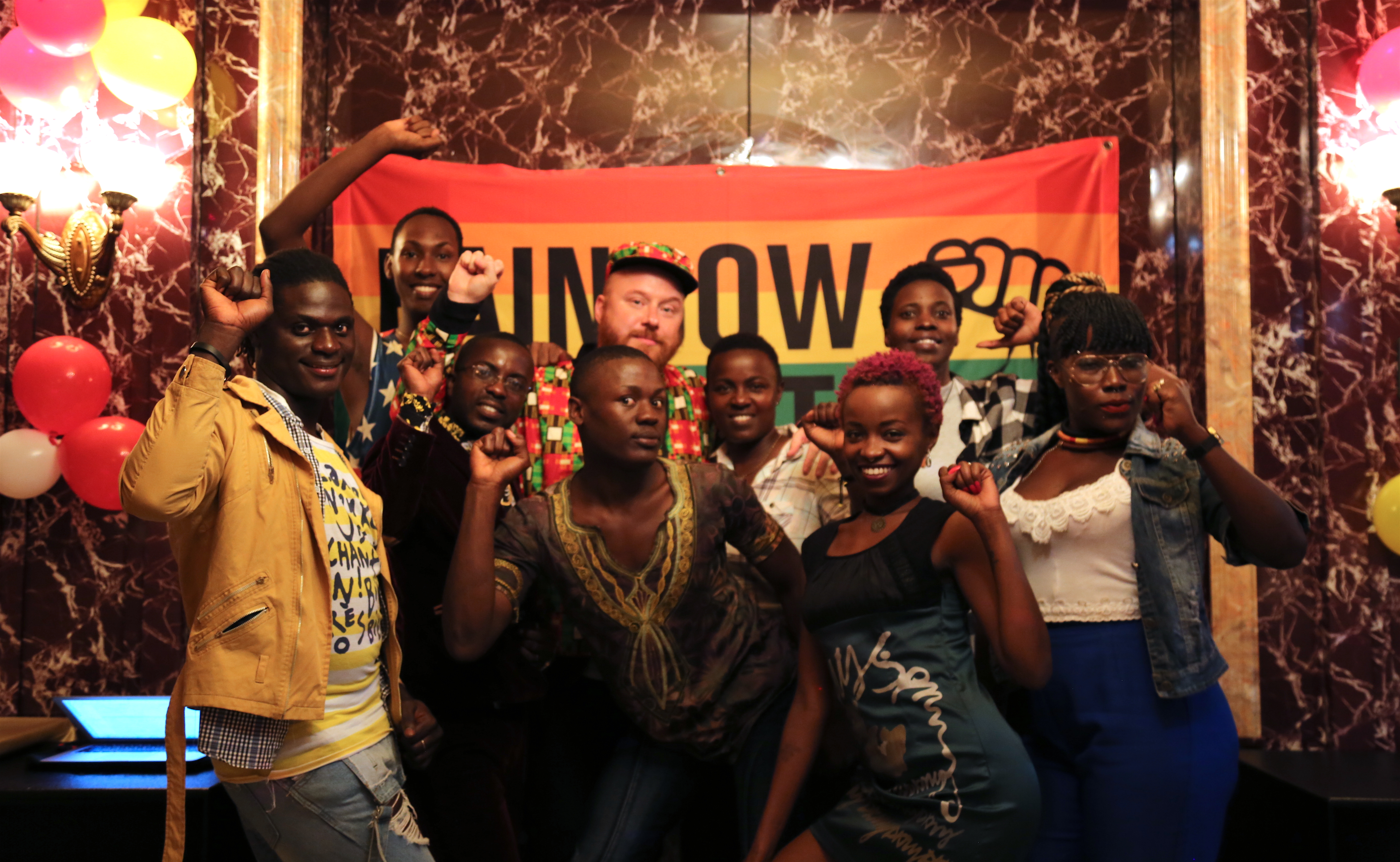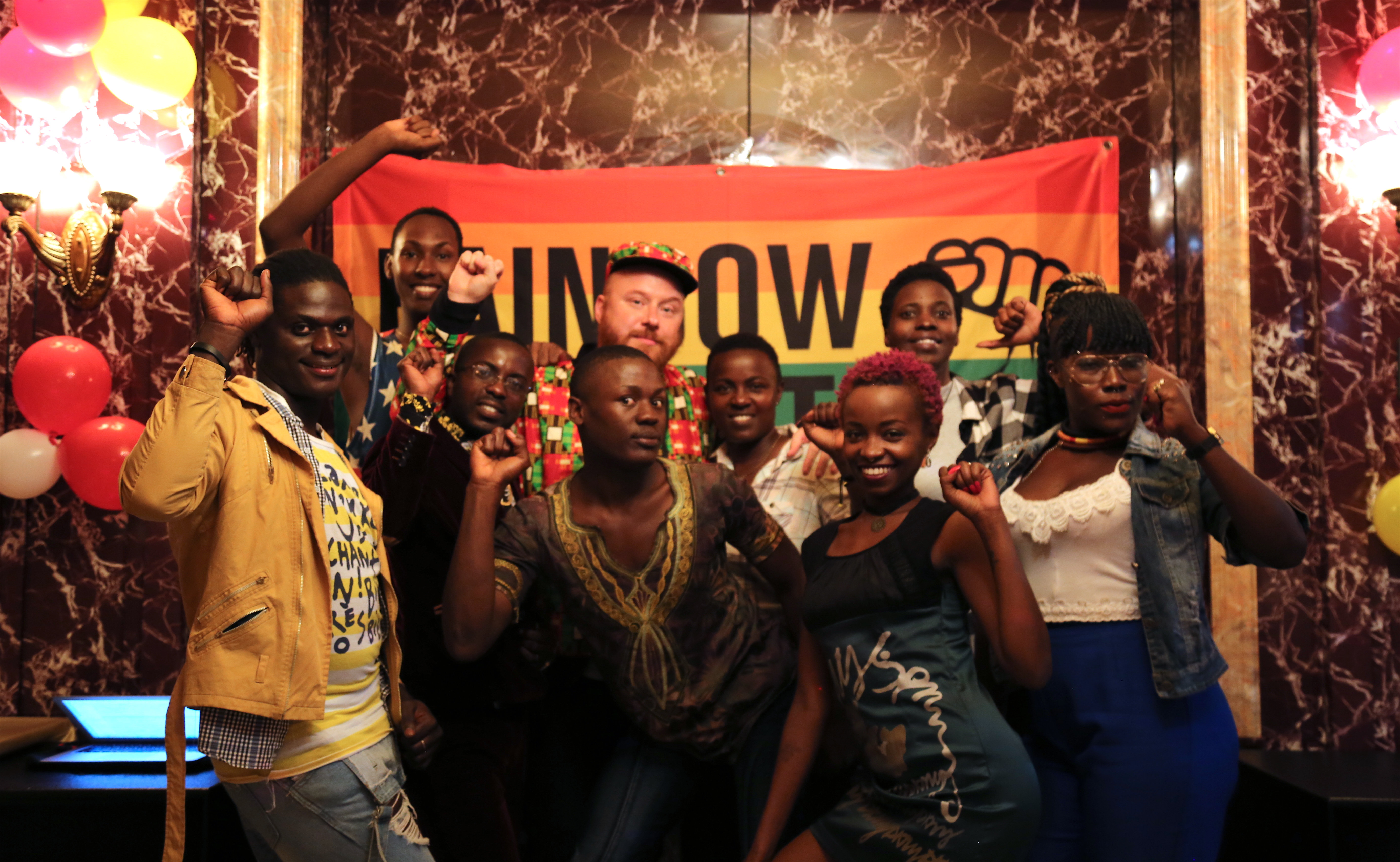 21 Aug

Rainbow Riots secret Uganda Pride event!

After a sad week where the Ugandan police and authorities stopped Pride Uganda and terrorized LGBTQ people we decided to organize a secret Rainbow Riots Pride event in Kampala. It was a risky thing to do, so security was tight to make sure the address didn't get into the wrong hands.

We gathered all our fantastic Ugandan Rainbow Riots team members, the Pride Uganda Pride committee and international guests at a secret venue and danced the whole night through. Our Ugandan team finally got the chance to sing and perform the songs we have made together for the Rainbow Riots album and we all got a chance to celebrate this amazing journey – in Uganda.

In spite of all the sadness and danger, our Pride party was full of joy and defiance and ended this challenging week on a triumphant note. Love and creativity will always win. Rainbow Riots power!