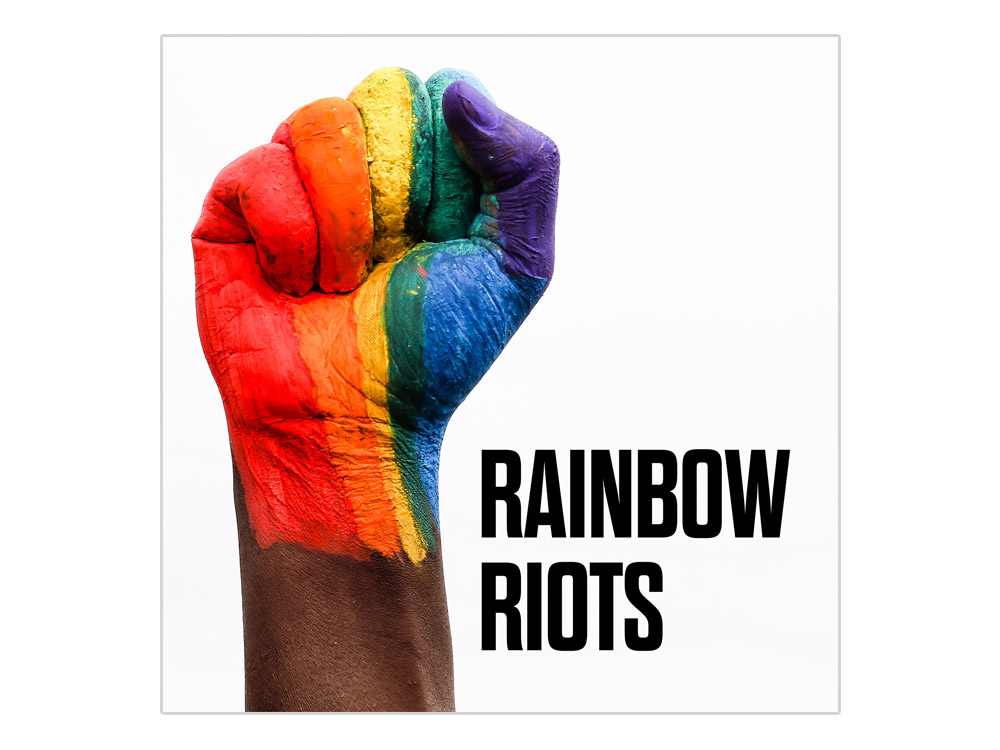 18 May

Rainbow Riots album out now

Released June 16: Rainbow Riots, the album, composed by Petter Wallenberg and featuring queer voices from some of the world's most dangerous places for LGBTQ people. The first single 'Equal Rights' is part of the UN's 'Global Goals' Campaign, released May 17.

Rainbow Riots is a new album of music featuring LGBTQ artists from Uganda, Malawi, South Africa and Jamaica – some of the most dangerous countries in the world for LGBTQ people.

The album is an eclectic fusion of afrobeat, electro, soul, pop, orchestral, rap, dancehall, gospel and spoken word, composed and produced by Swedish artist and activist, Petter Wallenberg.

Rainbow Riots will be the first time most people will hear a Jamaican dance hall artist who is also a gay rights activist. This groundbreaking album will also introduce the listener to the music of a queer rapper from Malawi, a South African gender queer rap crew and a whole array of LGBTQ artists from Uganda – often called the world's most homophobic country. As one of the Ugandan artists puts it: "Our lives are already in danger – it doesn't help if we keep quiet." 

Some of the artists featured include Mista Majah P (Jamaica), Brayo Bryans (Uganda), Shivan (Uganda), Kowa Tigs (Uganda), Umlilo (South Africa), and Ivy B (Malawi). Others have chosen to remain anonymous, their involvement with the project posing such a threat in their home country.

During the recording of Rainbow Riots, Wallenberg attended Uganda Pride in August 2016, which was subsequently raided by the police. Wallenberg found himself completely immersed in the violent and shocking raid. The incident not only drove the project on, but bearing witness to the atrocities inspired the creation of a charity of the same name: Rainbow Riots is a global charity working for LGBTQ equality and rights. All proceeds from the sales of the album go towards the charity's work towards ending discrimination against LGBTQ people around the world.

Wallenberg said: "Imagine that your very existence is a crime and that the police, authorities and lynch mobs chase you simply because you are who you are. This is reality of LGBTQ people in many countries around the world. I created Rainbow Riots as a movement to fight for freedom against tyranny"

The first track to be taken from the album is 'Equal Rights' – a song which has been picked up as part of the UN 'Global Goals' campaign: an initiative to end extreme poverty, inequality and climate change by 2030.